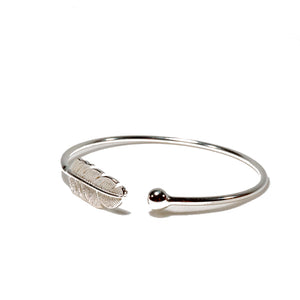 Capri bracelet made of 925 sterling silver.
The CAPRI bracelet is a ring made of 925 sterling silver. 925 sterling silver. It is an adjustable adjustable bracelet in the shape of a feather bracelet.
This elegant bracelet is perfect for special occasions.. In combination with other jewellery it can help you to make your looks more more formal looks..
The CAPRI has a shiny silver tone that matches with the Scano necklace Scano Sterling Silver. It also matches the Rennes sterling silver ring of the same theme.