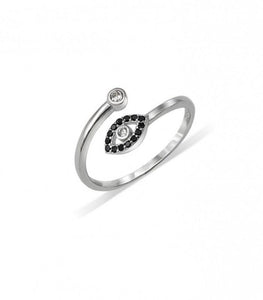 Keops ring in the shape of an Egyptian eye.
The KEOPS ring is a ring made of 925 sterling silver. It is an adjustable adjustable ring inspired by the Egyptian eye with zircons.
Its ethnic and fine style forms a delicate piece that surrounds your your finger stylizing it and giving a different touch to your outfits.
The KEOPS with its shiny silver tone matches with rings such as the Kavala ring Sterling Silver, the Bamboo ring Sterling Silver or the Rennes ring Sterling Silver.